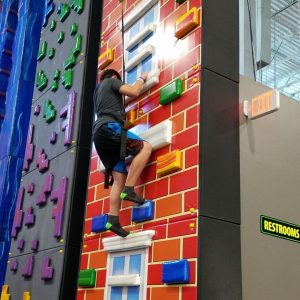 They want their space and a little freedom. We want to know they'll be safe while having fun all at the same time. Our weather has been unusually warm for this time of year, but when it gets cold it's hard to be outside for very long periods of time. Last week we focused on artists. This week we are focusing on places that the pre-teens and teens in our lives might enjoy. The list below has a bunch of different things to do outside of the house, but in the warmth of a building. That being said, the teens are not the only ones who would enjoy these spots. Take a look cause there is definitely something for everyone in the family on the list!
Aquatic Centers
5 Art Venues to Visit with the Kids
The Boat House
501 W Norfolk Ave.
Suite 110
Norfolk, NE 68701
The Boat House
301 E 3rd Street
Yankton, SD 57078
Bowling Alleys
Cyndi's Fun Fit Golf at Sunset Plaza Mall
1700 Market Lane
Sunset Plaza Mall
Norfolk, NE 68701
Galas Galore
301 Main Street
Wayne, NE 68787
They offer movie parties in their event space.
Libraries
Most of them offer book clubs monthly, plus other classes just for school aged kids (K-12th grade).
Movie Theaters
Ruff House
2310 E 23rd St.
Fremont, NE 68025
The Pad
1630 Railroad Street
Fremont, NE 68025
Playx in Yankton
110 Capital St Suite B103
Yankton, South Dakota
Sidner Ice Arena
1558 E Military Ave.
Fremont, NE 68025
S.T.A.R. Escape Rooms
2705 13th St.
Columbus, NE 68601
VR Game Truck
Norfolk, NE
They come to you if you book a party or event through them!
YMCAs